In 2002, The Management Board of Jordan Enterprise Development Corporation (JEDCO) approved the foundation of Jordan Numbering Association (GS1 Jordan) as a not-for-profit association, the administration of GS1 Jordan is entrusted to a Board of Directors composed of five Directors from Trade, Industry and Governmental Sectors.
Since then, GS1 Jordan –member of GS1 Global organization- has become the sole numbering authority for Jordan to administer a global multi-industry system of identification and communication for products, services, shipping units, assets and locations based on internationally accepted and business led standards. It is established, for the benefit, and a more efficient operation, of the manufacturing, wholesale, and retail and services sectors.
Vision & Mission
Vision:
To make GS1 Jordan The National Authorized Reference for the management of all global coding operations for products, services, premises, assets, etc. and to develop and manage electronically the commercial data According to global Specifications and standards system: GS1 system of standards
Mission:
To enable companies and institutions to meet the legislative and commercial requirements in the local and international markets through the provision of specifications and coding standards and technical solutions that serve various sectors of economic activities and thus contribute to raise the efficiency of the work of these companies and institutions and achieve the social benefit.
General Goals:
spreading knowledge and awareness of the global coding system GS1 Standards
Expanding the base of companies and institutions benefiting from global coding services
Apply coding systems for Jordanian companies and institutions
Develop coding programs to serve different sectors
Raise the quality and efficiency of the services provided by the company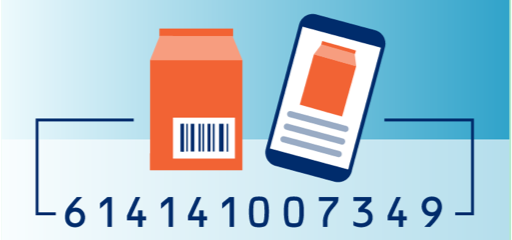 Get your barcode
Working with GS1, you can rest assured that your barcodes and unique numbers will be accepted by major retailers and distributors all over the world.
Standards
Although the barcode is our most recognisable standard, we maintain many different standards.